SCORPION on top of the Cathedral !
Fabio Quartararo picked the perfect time to push in the Dutch GP to gift Yamaha its fifth victory of the season. Maverick Viñales made it an even more memorable day for the Monster Energy Yamaha MotoGP Team at the TT Circuit Assen. He secured second place, achieving a 1-2 for the Factory Team, its first since the 2017
Quartararo had a brilliant start from second to take the holeshot, but he wasn't able to break away. After an early tussle with Francesco Bagnaia, the Frenchman completed the opening lap in second. However, he was determined not to let his rival out of his sight. He made moves on lap 3 and lap 5 that didn't last, but it was three times the charm. On lap 6 he hit the front and then tried to bolt, setting a 1'32.897s on lap 7 to create a 0.648s gap.
Having broken away from the pack, the remainder was a lonely ride for El Diablo, but enjoyable all the same. He rode a faultless race to take his fourth win and his sixth podium of the season, with a 2.757s advantage over his teammate in second place.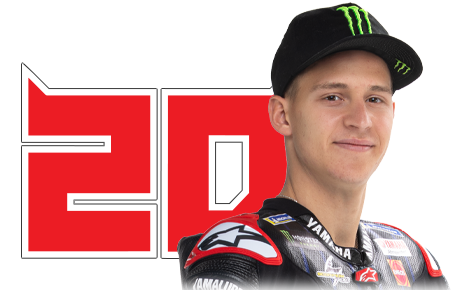 I'm really happy, especially because during the weekend I did only bad starts, and I mean really bad, and I was actually a bit worried. But with the team we always get the job done and save the best for the race. Today it was like this, so I am so happy. It was a really good race. It was a tough one, but we did it. I think today is the perfect day to go on holiday after a victory. I will go see my family straight away to enjoy this moment and spend some time with them.