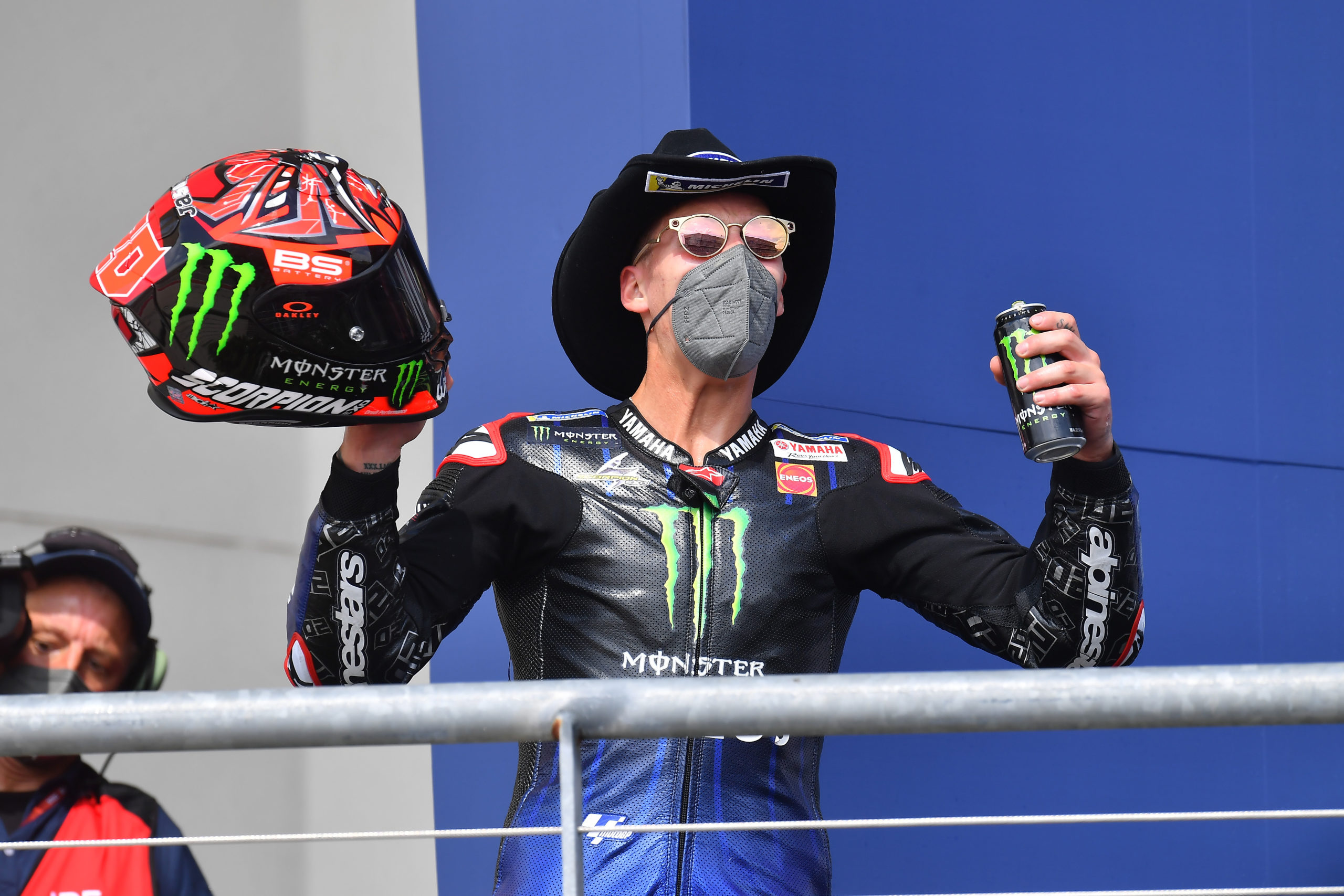 QUARTARARO SPEEDS TO SUPERB SECOND PLACE IN COTA RACE
Monster Energy Yamaha MotoGP's Fabio Quartararo delivered a mature ride in today's Grand Prix of The Americas. The championship leader balanced on a fine line between defending second place and chasing the race leader. He extended his margin in the standings to 52 points in the process. Quartararo had a great start from second on the grid and slotted into second place through the first corners. He was leading the pack chasing Marc Marquez. The Frenchman wouldn't let the race leader out of his grasp in the opening laps, keeping the gap under 0.5s at all times. However, at the start ...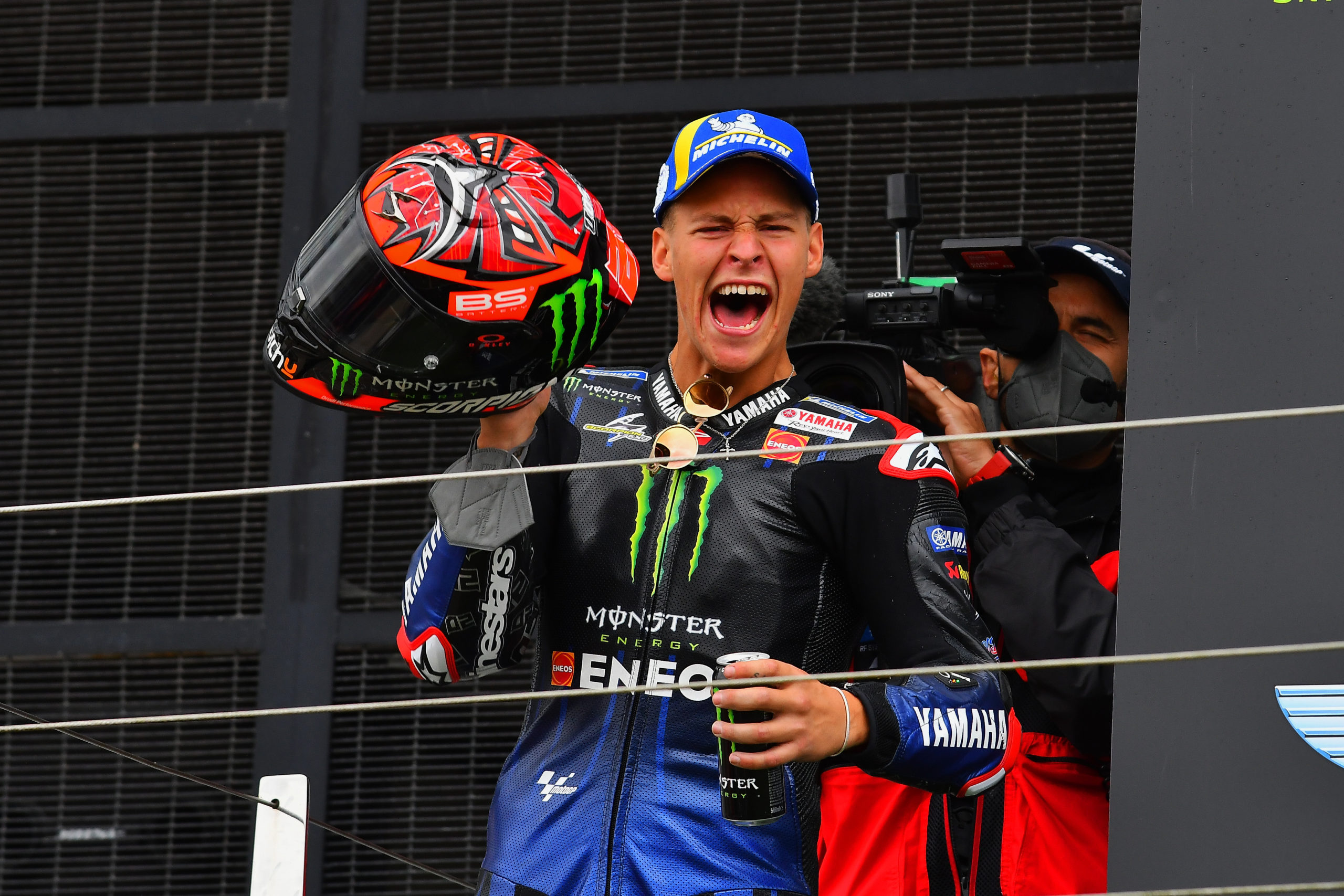 Fabio QUARTARARO takes the win at British MotoGP
Monster Energy Yamaha MotoGP's Fabio Quartararo gave a masterclass at the Monster Energy British Grand Prix today. An impeccable race ...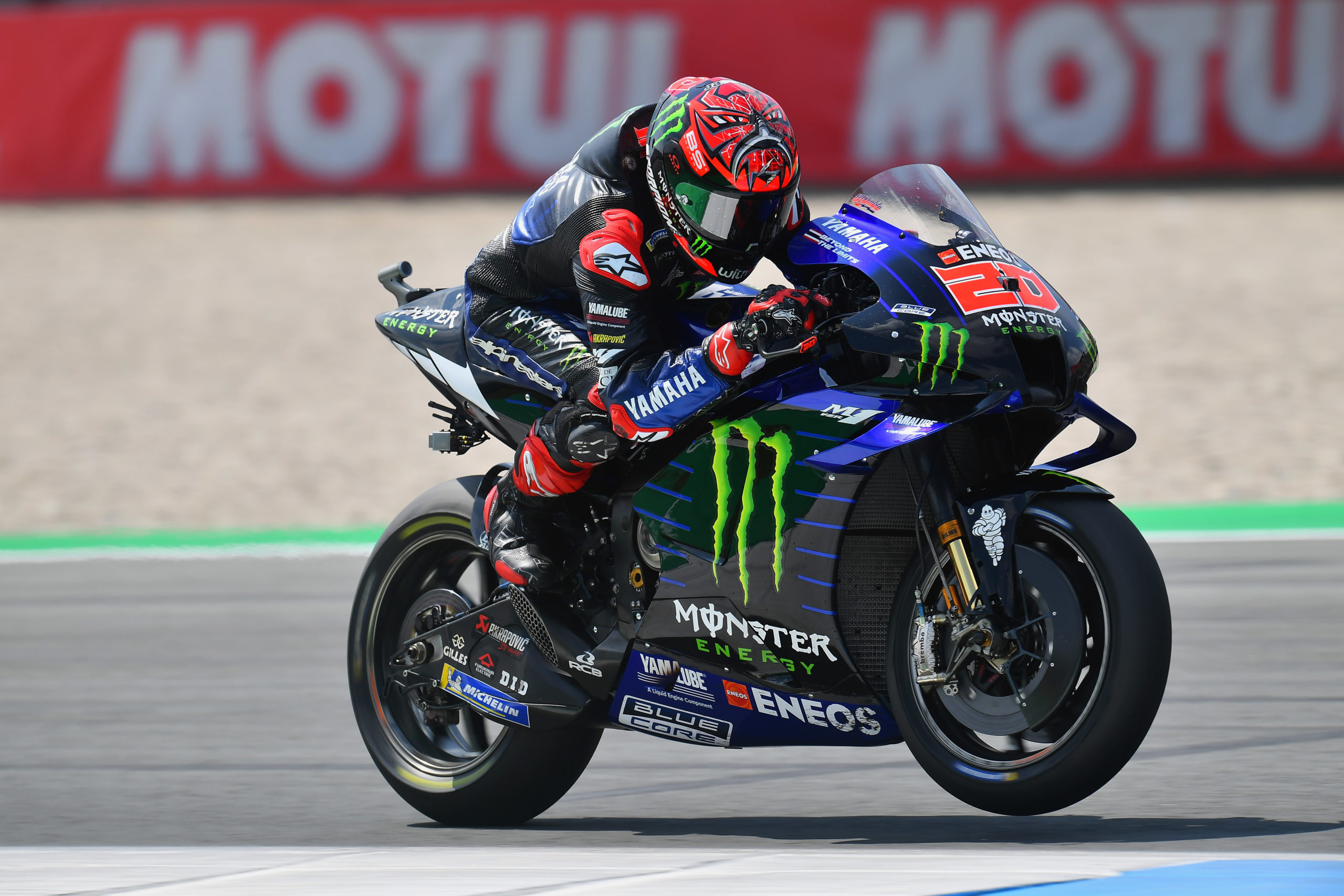 SCORPION on top of the Cathedral !
Fabio Quartararo picked the perfect time to push in the Dutch GP to gift Yamaha its fifth victory of the ...

EXO-COM
L'INTERCOM PARFAITEMENT ADAPTÉ À VOTRE CASQUE SCORPION. 13 heures d'automonie et une portée allant jusqu'à 800 m !La technologie Bluetooth 5.0 ...