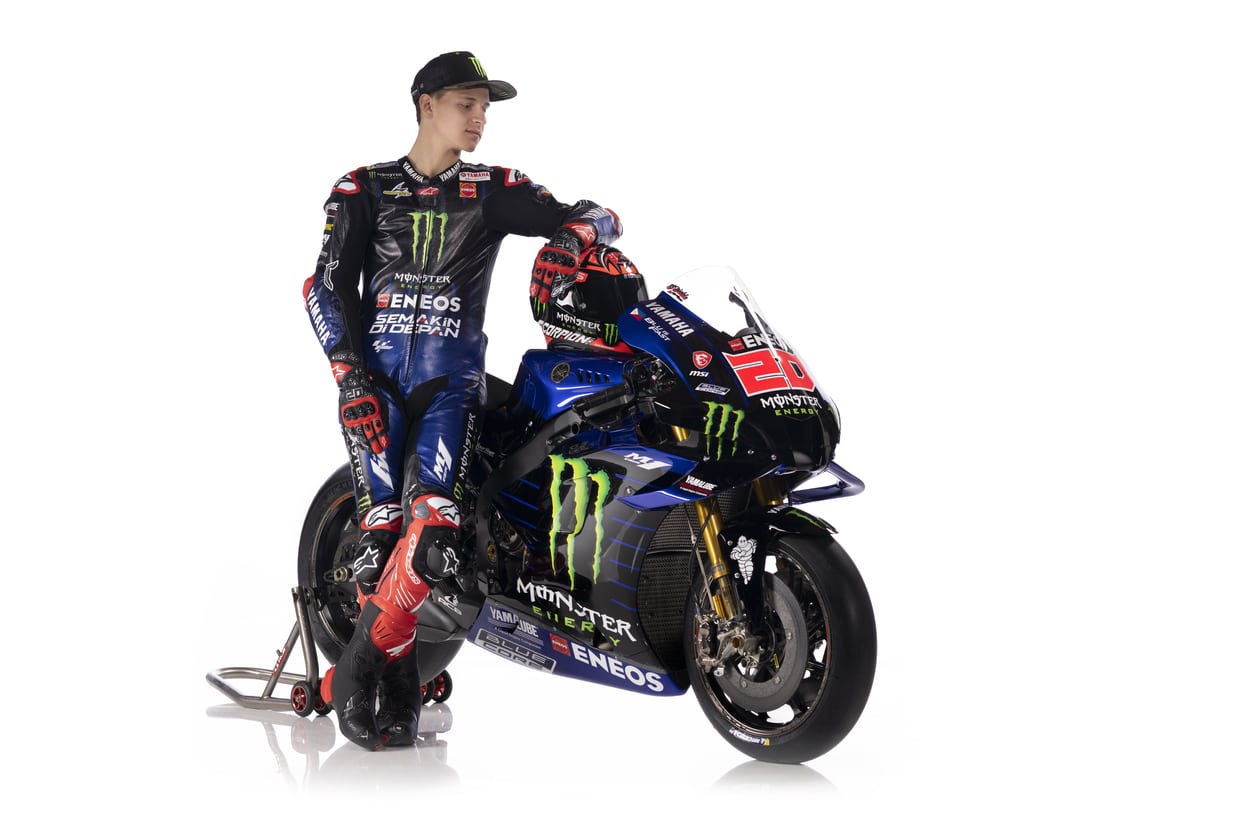 FABIO ANNONCE LA COULEUR
Avec une saison qui s'annonce plus palpitante que jamais, notre Champion du Monde Fabio Quartararo a déjà annoncé la couleur à Sepang ce week-end ! Pour les plus addicts, la version REPLICA de son fidèle Scorpion EXO-R1 Air FABIO MONSTER prend elle aussi de nouvelles déclinaisons hautes en couleurs avec notamment cette superbe version inédite rouge – noir mat. Réveillez le Scorpion qui sommeille en vous ! On connaissait la version originale rouge, réplique fidèle du modèle Scorpion EXO-R1 Air FABIO MONSTER qui a écrit la légende en lettres d'or le 24 octobre dernier sur la tête de Fabio Quartararo. Vint ensuite une déclinaison ...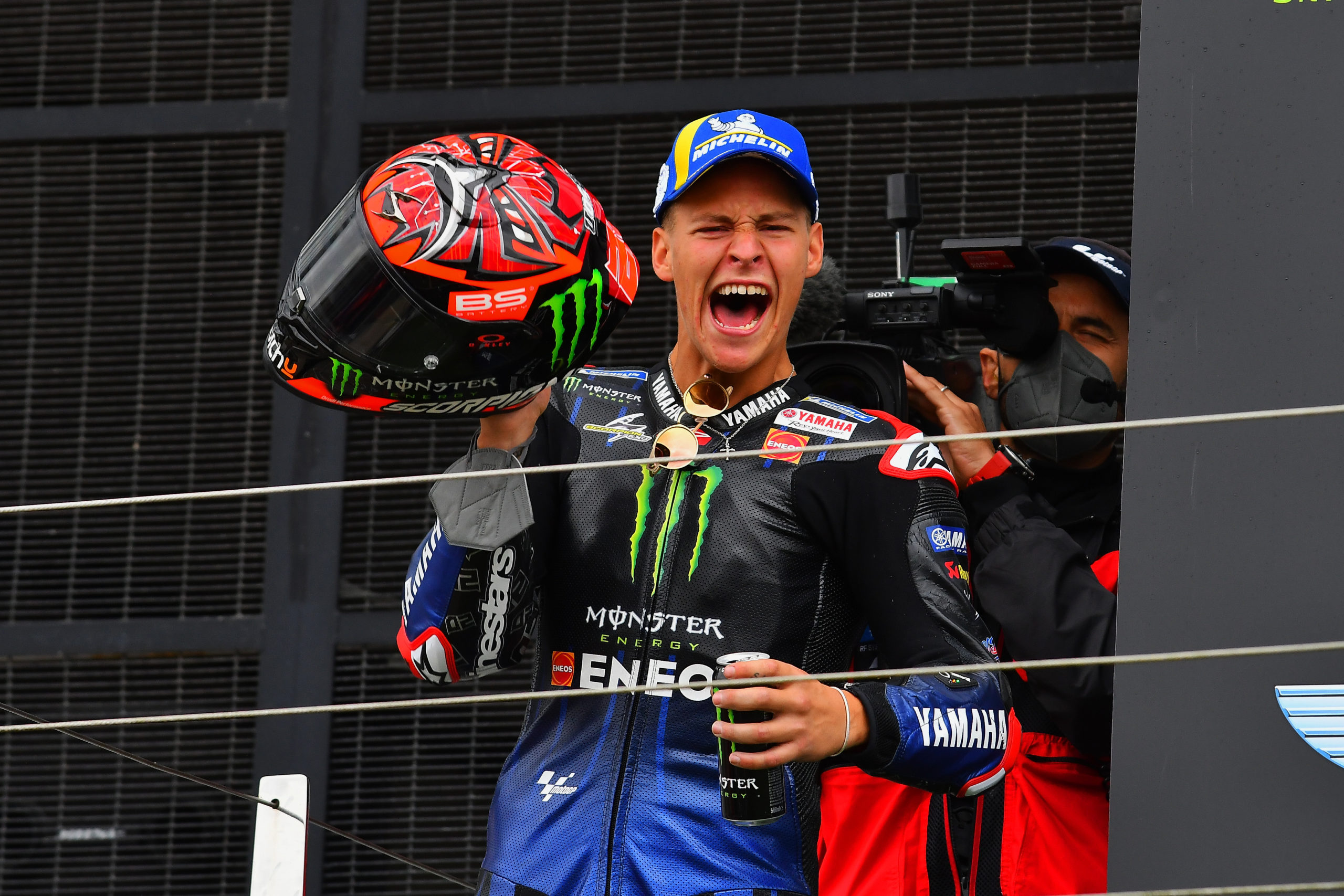 Fabio QUARTARARO takes the win at British MotoGP
Monster Energy Yamaha MotoGP's Fabio Quartararo gave a masterclass at the Monster Energy British Grand Prix today. An impeccable race ...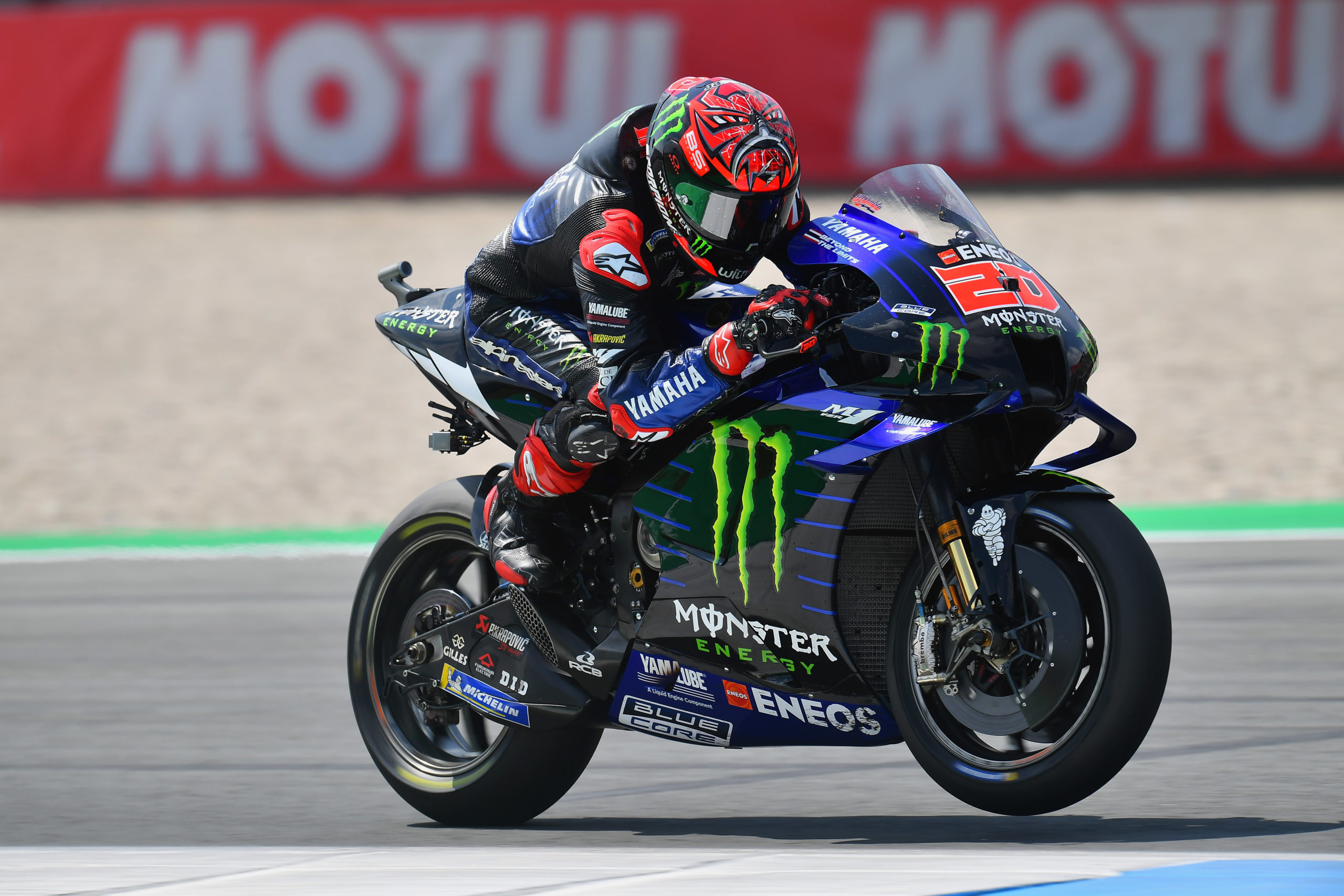 SCORPION on top of the Cathedral !
Fabio Quartararo picked the perfect time to push in the Dutch GP to gift Yamaha its fifth victory of the ...

EXO-COM
L'INTERCOM PARFAITEMENT ADAPTÉ À VOTRE CASQUE SCORPION. 13 heures d'automonie et une portée allant jusqu'à 800 m !La technologie Bluetooth 5.0 ...