#

ABOUT US

ScorpionExo™ is, quite simply, the next wave in motorcycle helmet and protective gear design and manufacturing. ScorpionExo™ Helmets are engineered by some of the world's most sought-after helmet designers, with over 178 years of cumulative experience. And their wild, innovative graphic designs are created in hotbeds of extremesports creativity all over the world, from Europe to Southern California, to stay two steps ahead in this fast-moving field.

Avec l'aide des meilleurs pilotes mondiaux, du MotoGP à l'enduro en passant par le Dakar, nous sommes à l'écoute de vos besoins. Chez Scorpion EXO™ nous sommes avant tout des motards qui roulons avec le même équipement que vous et sur les mêmes routes.

Pour nous Scorpion EXO™ est plus qu'une marque, c'est un style de vie !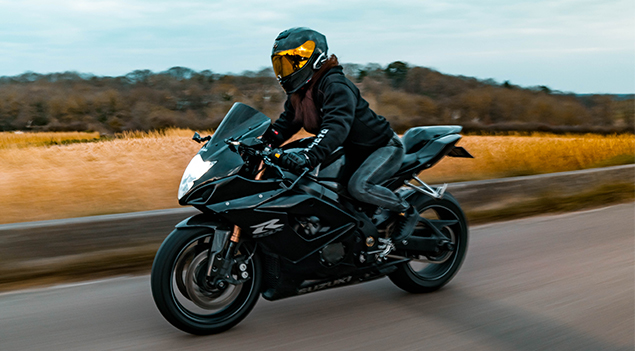 #

Our mission

The Scorpion Sports factory—The Big Nest—is a state-of-the-art, 86000 sq. m. land, staffed by as many as 600 skilled technicians, each dedicated to crafting the world`'s best protective headgear. Almost every operation needed to create world-class helmets is located on this one amazing facility, including both fiberglass/Kevlar™ and polycarbonate shell molding, EPS liner manufacturing, liner sewing, water-decal production, clean-room paint booths, drying rooms, assembly, packaging and shipping. Many helmet brands simply private-label helmets purchased from generic mass manufacturers. And most other helmet brands sub-contract major portions of their manufacturing to smaller vendors. Scorpion does not-because we want to control every operation, every detail, to insure optimum quality, confidence-inspiring integrity and utmost efficiency. This attention to detail is showcased by the fact that every ScorpionExo™ motorcycle helmet is certified by ECE 22-05 approval. In just a few years ScorpionExo entered in the Top 5 leading brands in American market, now it is time for the European motorcyclists to discover our exceptional quality and innovations.For that we have set up our European Headquarters in STRASBOURG-France in the heart of Europe.

Nous pensons que la qualité, la sécurité et la finition peuvent cohabiter sur un même produit. Nous créons des produits qui changent la perception de l'équipement chez chaque motard.

Chaque jour nous cherchons à détruire les limites. Nous sommes impliqués dans le partenariat, le profit mutuel et le progrès. Notre équipe est notre force principale, et votre satisfaction notre but.

Scorpion n'est pas simplement une marque.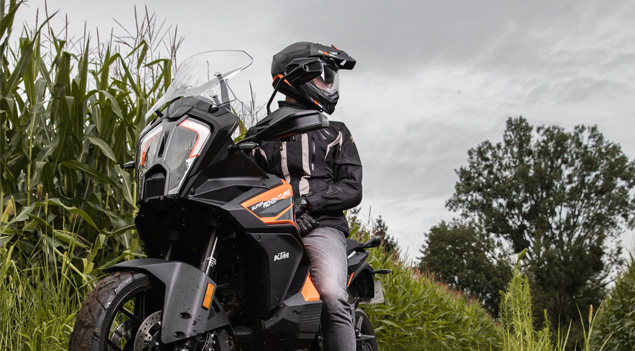 #

Warranty information

Merci pour votre achat SCORPION, vous n'avez pas besoin de vous enregistrer sur notre site pour bénéficier de la garantie. Il vous suffit de bien garder votre facture d'achat qui fera office de garantie.

Tous les casques SCORPION sont garantis contre des vices cachés, défaut de matière ou de fabrication pendant 5 ans à partir de la date d'achat originale et cette garantie est limitée à la réparation et au remplacement de pièces ainsi qu'à la main d'œuvre et aux services nécessaires à la réparation du casque.

L'usure normale n'est pas couverte par cette garantie.

Toute garantie est exclue en cas de mauvaise utilisation, d'une négligence, de modifications, d'un entretien inapproprié, de dommage ou après la survenance d'un accident.

Si vous devez faire intervenir la garantie pour votre casque, merci de vous rendre chez votre revendeur SCORPION où vous avez acheté le casque, muni de votre facture.

Le revendeur pourra alors lancer la procédure de SAV auprès du service technique de chez SCORPION et faire ainsi vérifier et/ou réparer votre casque.

Même s'il n'y a pas de dégâts visibles sur votre casque, l'usage régulier et les effets du temps peuvent diminuer les capacités protectrices du casque et accroître le risque de blessures lors d'accidents, c'est pour cela qu'il est conseillé de remplacer votre casque et écran tous les 5 ans.